Professional retouching and image enhancement.
As an experienced photographer with retouching skills, there is an advantage to shoot with retouching in mind, which provides valuable 'clone' areas in advance, for faster and better quality photoshop retouching.
This dusk view of the new Bus Interchange was the 'perfect angle' but with an unavoidable ugly traffic signal in the shot. With my retouching knowledge I could take this view and plan to remove this in post production. Most importantly I shoot the additional areas I need for cloning the traffic signal out; extra sky and a car to cover over the road cones.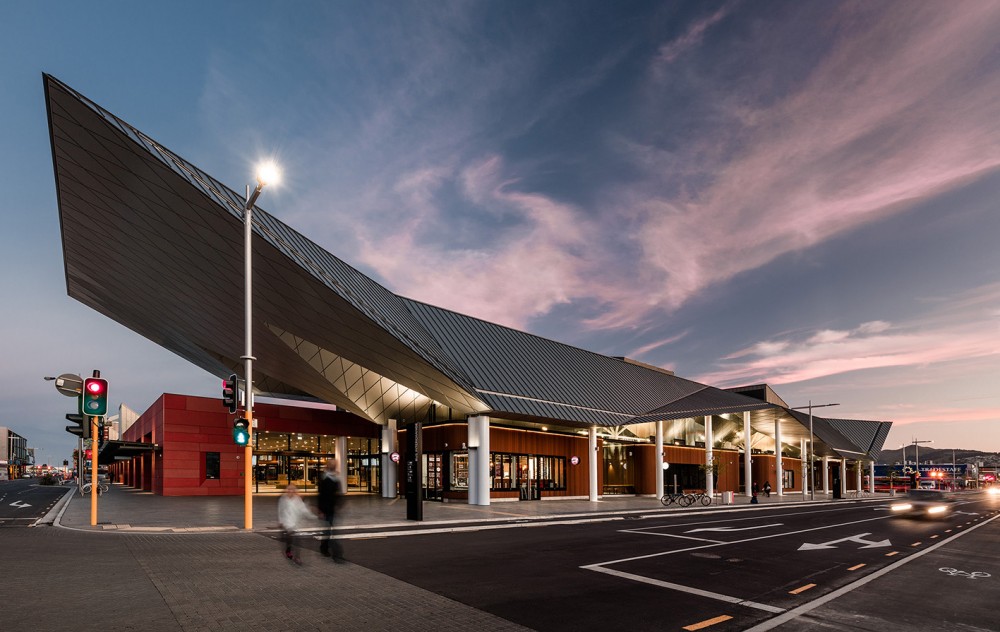 The simple reality is that no matter how tidy your contractors, building construction is work in progress so there is going to be materials, signage, skips etc. I work hard to avoid or obscure this clutter but at very little cost this can be removed with retouching.