Professional retouching and image enhancement using the best from PhaseOne, Lightroom and Photoshop software. As an experienced photographer with this skillset, I will shoot with retouching in mind so I have the required 'retouch-able portions' prepared in advance.
This dusk view of the new Bus Interchange is the perfect angle of the 'bow' roof incl. west and north sides. Even with an ugly traffic signal in shot, I allowed to remove this obstacle in post production and shoot the additional material I needed for this; more sky, blurred figures and a car to go over the road cones.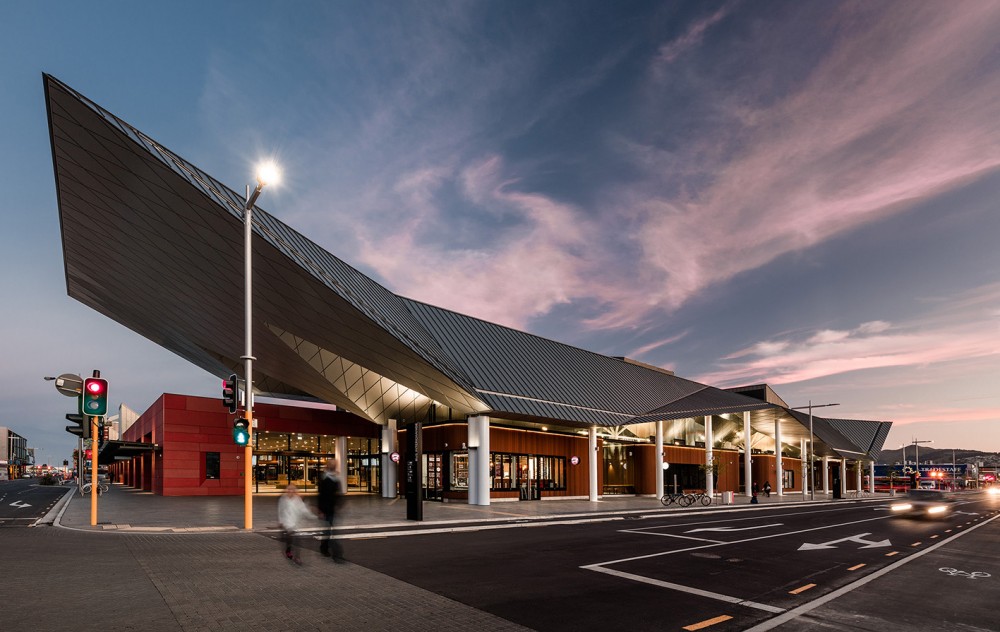 The simple reality is that no matter how tidy your contractors, building construction is work in progress so there is going to be materials, signage, skips etc. I work hard to avoid or obscure this clutter but at little cost this can be removed with retouching.